Clean gutters, happy home, zero fuss. With Superior Pressure Washing, property maintenance just got a whole lot easier!
We're your gutter cleaning experts, and we're proud to bring out the best in your home. With the best equipment, years of experience, and safe methodology, we make the process a simple one.
Clogged Gutters Can Damage Your Home
Gutter cleaning is an asset to curb appeal. But it also protects your property.
When gutters are clean, they're a key tool in keeping your exterior safe. When they aren't well-maintained, they're a magnet for issues.
Here's what we mean. Gutters that are clogged and full of debris cause issues that include:
Water Damage

Gutters loaded with debris cause water to wash right over your gutter face, down through the fascia board, under your siding, and into the attic. The result: Thousands of dollars worth of damage.

Flooding

When gutters are clogged, rainwater falls over the gutter wall and accumulates around your foundation. This can cause flooding in your basement.

Pest Issues

Wet, shaded areas are a calling card for insects to lay their eggs. Regular gutter cleaning keeps the mosquitos at bay.

Mold

Mold are a lot like insect pests: They like shade, they like moisture, and they like dirty gutters. Prevent the issue from expanding into your home.
With a regular gutter cleaning service, you'll add years to your gutters and stay up-to-date of any existing damage. We cover your gutter cleaning needs all year long!
Gutter Cleaning: What to Expect
Gutter Cleaning should be simple for homeowners - and that's the guiding goal behind Superior Pressure Washing. We take care of the details so you can enjoy the results. This includes:
Superior Gutter Cleaning Solutions
Our team doesn't do "average" service. Instead, we strive to make "superior" the norm. Our services always include:
How Do I Know When I Need Gutter Cleaning?
Good question. For many homeowners, gutters can feel like a mystery - especially since the interior is elevated and out of sight.
But there are a few tips you can use to know when to schedule that gutter cleaning service. Consider:
Superior Pressure Washing is here to make your gutter cleaning process a simple one. We can help you schedule a gutter cleaning service calendar so your exterior is always protected.
Our Pressure Washing Services
Roof Washing
We excel at removing black streaks from your shingles! Our soft wash system eliminates lichen, mold, moss, and dirt from your roof. The result: Shingles that are as long-lasting as they are curb appeal ready.
House Washing
We utilize a soft washing solution to remove dirt and grime from your siding. This low pressure washing approach is the best way to bring the shine to your exterior, and it guarantees that 'like new' result for your home.
Gutter Cleaning
Our team uses a hot water cleaning method to make sure that your gutters are ready for any weather. We provide complete debris removal, clear clogs, & deliver minor maintenance to keep your home protected day in & day out.
Commercial Cleaning
We are your professional source for pressure washing buildings & concrete. Using hot water pressure washing technology, our technicians work with property managers & commercial sites to create a clean, safe space to do business.
Window Cleaning
Our professionals bring a streak-free result to your interior and exterior windows. Offering both a water-fed pole and traditional cleaning system, we bring a customized clean to your panes, screens, sills, and frames.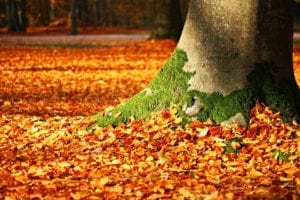 Now that fall has arrived, it's time to get your gutters cleaned to prevent water damage to your home's interior and exterior. Clogged gutters can't flush rainwater away from your house, which makes it more likely that moisture will seep through your roof or even collect in your basement. When choosing a professional gutter cleaning…