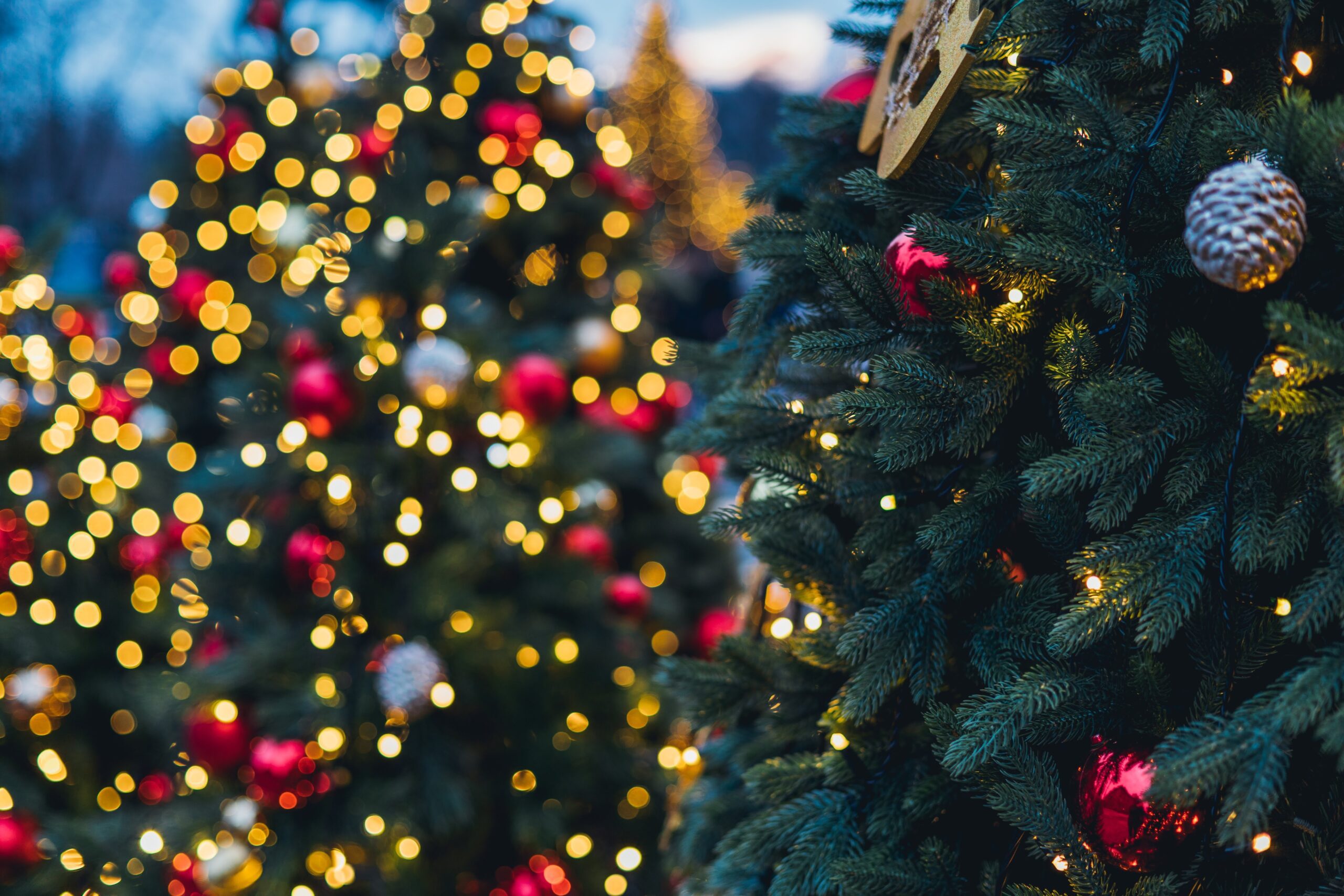 Make Your Home Sparkle with
Our Holiday Lighting Solutions
As you begin to anticipate festive gatherings, creating wish lists, and perhaps even dreaming of a dusting of snow, preparing for the holiday season should not be a source of stress. At Superior Services, we strive to make your holiday season hassle-free and enjoyable. With our comprehensive holiday lighting solutions, we are your trusted source to bring ease and festivity to your home.
Experience our professional holiday creation services
we bring the magic of the season to your home
Are you envisioning an ideal holiday season filled with joyful moments of wrapping presents, sipping cider, and cherishing traditions? Or, on the other hand, does the thought of untangling hundreds of feet of Christmas lights, struggling with ladders, and deciphering the chaos sound more familiar?
The answer is crystal clear! Bid farewell to the challenges of rooftop balancing acts and unruly tangles. Instead, place your trust in Superior Services, where exceptional expertise meets unwavering commitment. Welcome to a holiday season filled with peace and tranquility.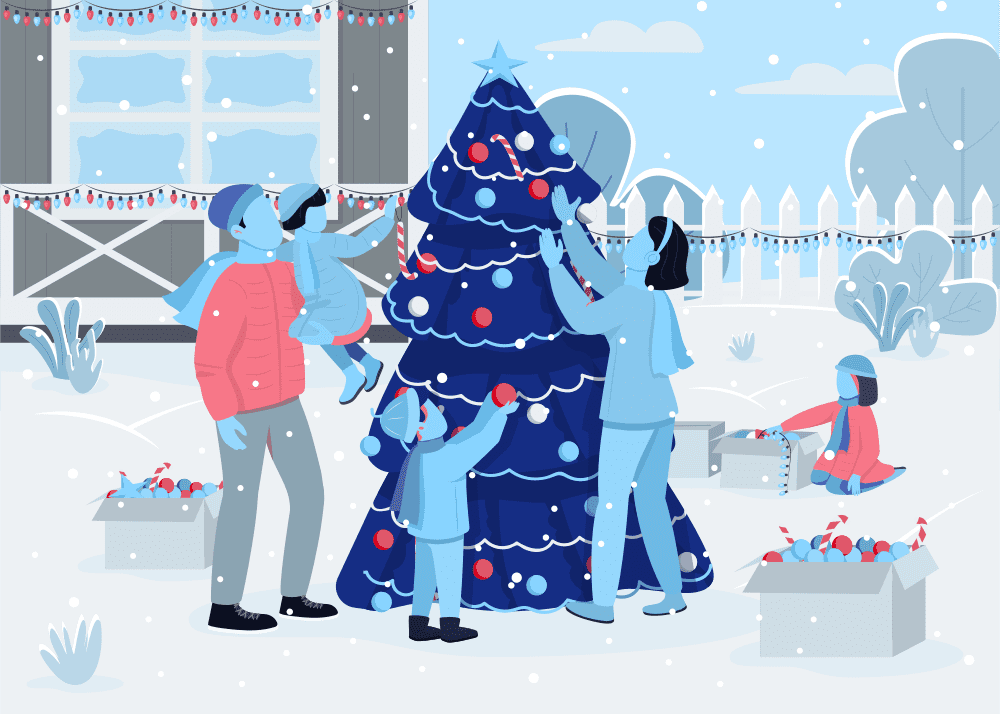 Custom Holiday
Lighting Solutions.
Leave the hassle of holiday lighting installations to us while you enjoy your favorite traditions. Our team of experts covers every step of the process for your home, ensuring the best results.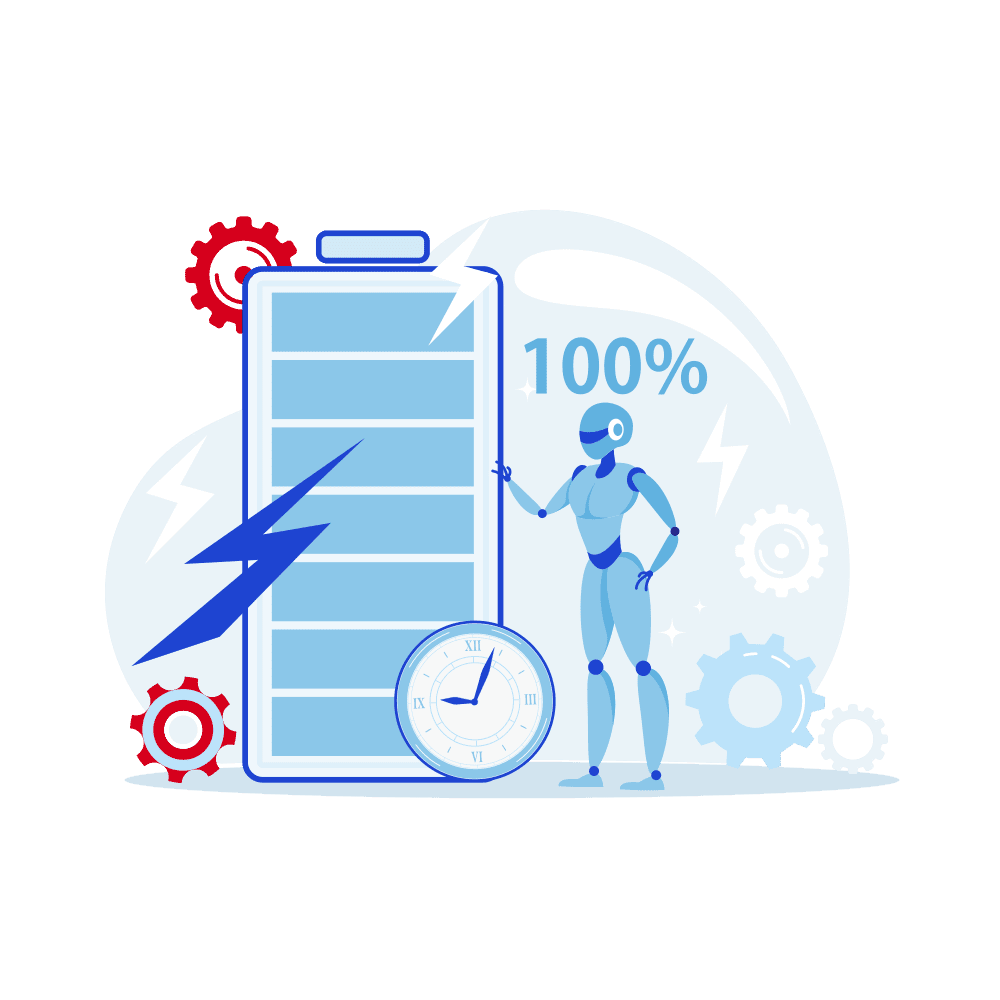 Illuminate Your Home With
Superior's Brilliant Holiday Lights
Our team has meticulously searched the market for top-of-the-line, long-lasting, and energy-efficient lighting solutions. The outcome: a wide inventory of brilliant, uniquely designed holiday lights that will illuminate your home for years to come.
Amazingly Transform Your Home With
Custom-Designed Outdoor Lighting
We specialize in transforming your vision into reality, whether it's simple roofline lighting, a tree-wrapped driveway, or a stunning lights show reminiscent of a carnival. Our expert technicians consider various elements in the design process, including:
- Rooflines
- Home silhouettes
- Windows, doors, and porches
- Tree trunk wrapping
- Tree branch wrapping
- Wreaths and other ornamentation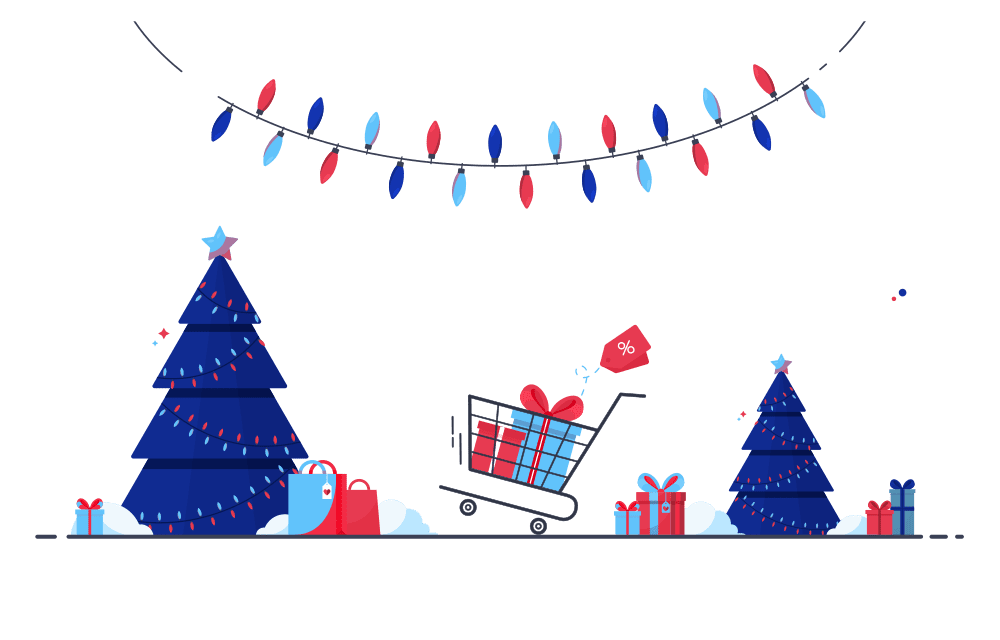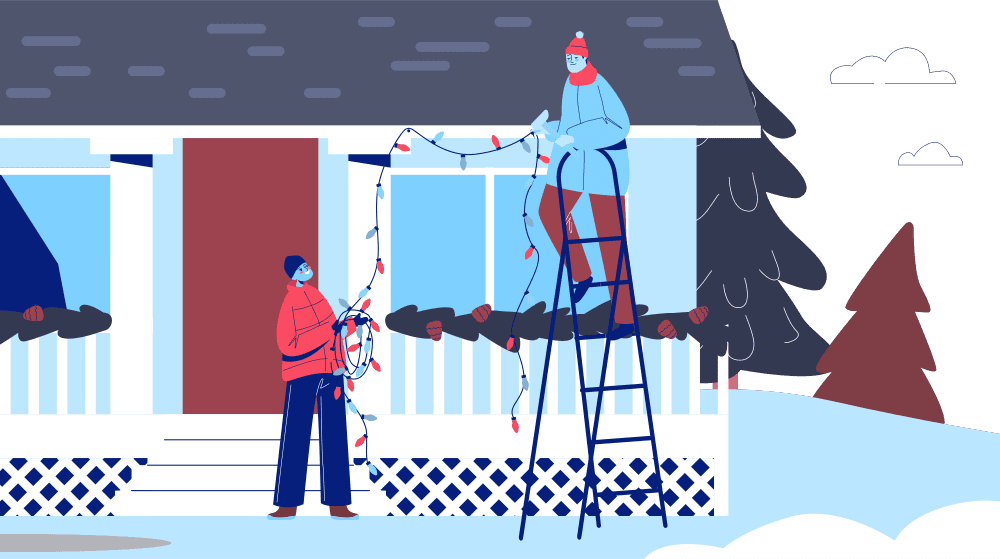 Holiday Lights Done the Safe Way
Our Safety-Certified Experts
All our technicians undergo thorough safety certification and comprehensive training in holiday lighting techniques. With us, you can rest assured that we deliver innovative lighting solutions while prioritizing your safety.
What Happens After The Holiday?
We Make Holiday Take-Downs a Breeze
Once the last holiday party concludes, our dedicated team takes care of everything. We provide complete take-down solutions, delicately removing the lighting, packaging it securely, and preparing it for its grand return next holiday season.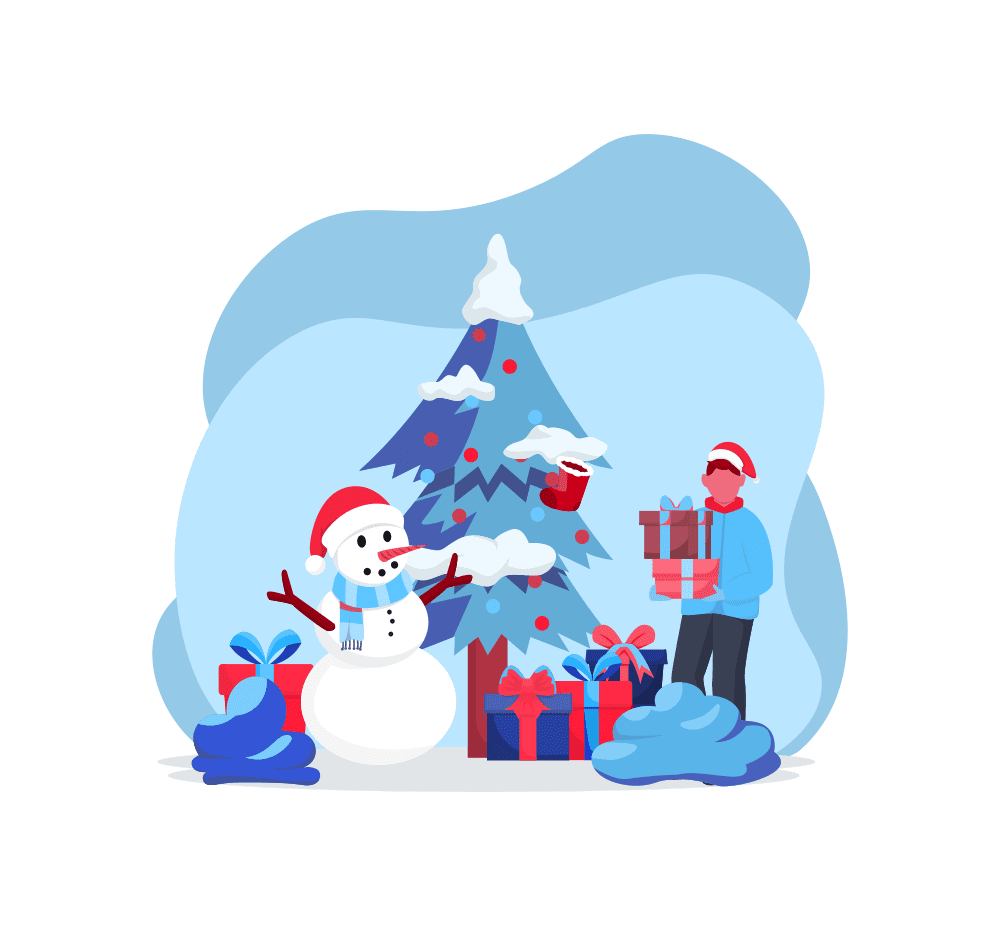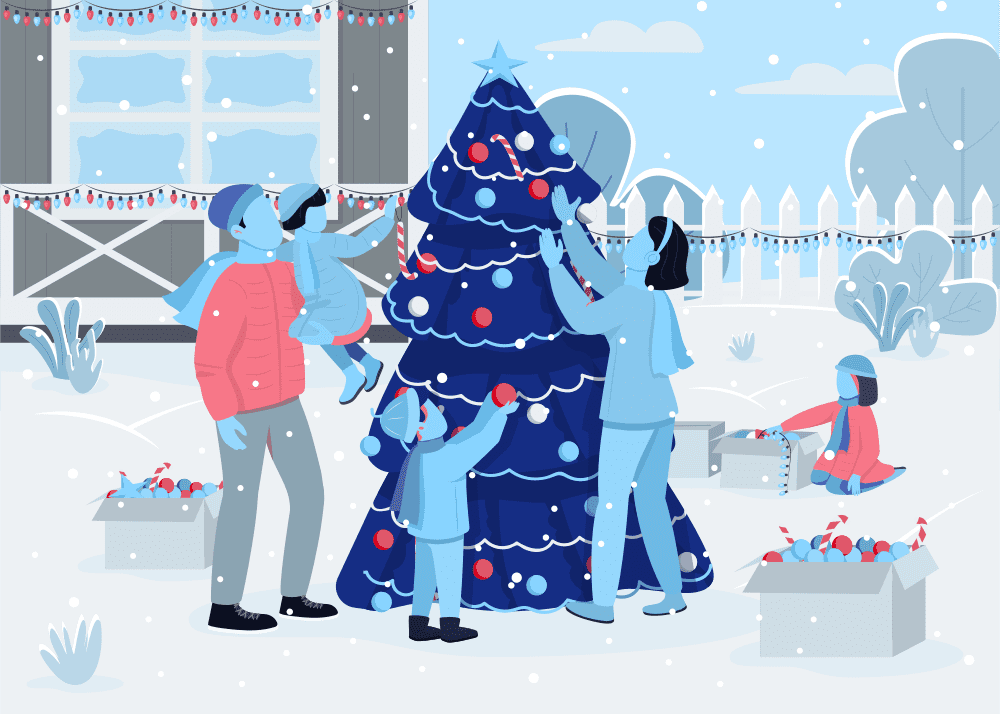 "Where Am I Supposed To Store All These Lights?"
We Make It Stress-Free With Included Storage
Avoid the hassle of dealing with holiday decorations. We offer stress-free storage options, ensuring your decorations are safely stowed away until they're ready to shine again.
Get A Holiday Light
Installation Quote