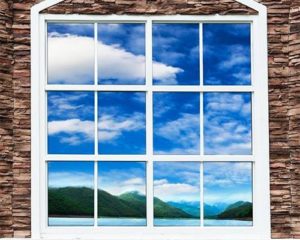 Are you ready to get sparkling clean windows for your home? There's nothing quite like gorgeous, spotless windows in order to make your house truly feel like home. If you're in the Salem, NH or Lowell, MA area (including Billerica, Tewksbury, Nashua, and surrounding areas), it's time to enlist Superior Pressure Washing to deliver those sparkling clean windows.
So, why choose Superior Pressure Washing for your home windows?
Sparkling Clean Windows!
With Superior Pressure Washing, one of our technicians cleans the inside glass and sill; tracks will get brushed or vacuumed (if necessary), and another technician cleans the outside of the glass, sill, and tracks. We will use either our water-fed pole system or the traditional cleaning methods.
With Superior Pressure Washing, you get gorgeously clean windows that let the light in – making your home feel bigger and cleaner. Along with that, you'll be able to enjoy the splendor of the outdoors as you stay nice and warm (or cool) inside. What's better than looking out your clean windows, enjoying either the morning sun coming through your home or a beautiful, relaxing sunset at the end of the day? That's what smudge-free windows can do for your home!
The Superior Pressure Washing Difference
Having your windows professionally cleaned is one of the most cost-effective, easiest ways to give your home an instant curb appeal. Additionally, you don't have to worry about cleanliness with our technicians; all of our technicians use new pairs of protective "booties" inside the home!
Why Choose Superior Pressure Washing?
One more thing to know: we are extremely mindful about keeping the inside of your home clean and undisturbed. Anyone can clean windows, but giving our customers a great experience while cleaning your windows is our top priority!