Apartment Complex Pressure Washing
For an apartment complex, curb appeal is more than a fringe benefit - it's a necessity. Superior Pressure Washing is your professional source for exterior cleaning services that elevate your property.
The Best Pressure Washing Service - Simplified
If you're a property manager, the concept of "multitasking" is familiar. You're dealing with the needs of existing clients… But you're also trying to attract new tenants. You're aiming to impress with curb appeal… But you're also trying to protect the quality of your property.
That's where Superior Pressure Washing can help. We are proud to bring the best exterior cleaning service to you, complete with:
We show up on time, we deliver one-stop-shop service, and we always bring professionalism to the table. Because you just shouldn't settle for less.
We use the best pressure washing and soft washing equipment to clean your property. This means that high-caliber service comes with results to match.
We don't believe that you should ever settle for service that is less than exceptional. With Superior Pressure Washing, satisfaction is always guaranteed.
We don't want to drain our clients' bank accounts - and our rates reflect this. All of our services are priced competitively and deliver the best quality.
Your Apartment Complex Exterior Pressure Washing Expert
At Superior Pressure Washing, we believe in the value of consistency. We prize quality. And we treasure consistency. This is why every exterior cleaning service from our team represents the best in the industry. With a commitment to excellence, we deliver:
With a professional apartment complex cleaning service from Superior Pressure Washing, you're getting a comprehensive solution for your property. Meet a simple solution - and an amazing result!
Our Pressure Washing Services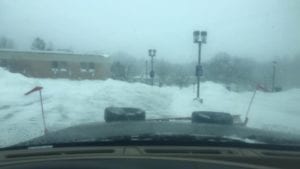 Why You Need to Use Pressure Washing To Keep Commercial Driveways Clean and Safe This Winter Winter is here once again, and with it brings extreme weather. Snowstorms, winds, sleet, you name it — expect temperatures to tumble in the months to come. This is why it's so important to maintain your driveway during this…