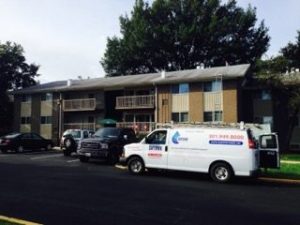 Your property needs some help to regain its luster – and a pressure washing company can make that happen. But before you entrust a company with your home, make sure to ask them a few key questions:
1.Do you tailor your cleaning approach depending on the surface?
Your technicians should provide two options: Pressure washing and soft washing. Pressure washing is a great choice for driveways and sidewalks, while soft washing is a safe method for home exteriors and roofs.
2.Do you have testimonials?
This is where you can feel confident that you're getting a great solution. Your pressure washing company should be able to direct you to customer reviews and ratings that speak to their service.
3.What can you remove?
Moss, mold, mildew, grease, dirt, oil: Grime can come in lots of different forms. Talk with your pressure washer to make sure they have the technology to remove it all.
With the team at Superior Pressure Washing on your side you'll always have thorough, honest, and satisfactory answers to these important questions. A "like new" result is waiting for your property!